Winter Break 2019 | How to Make the Most of Your Time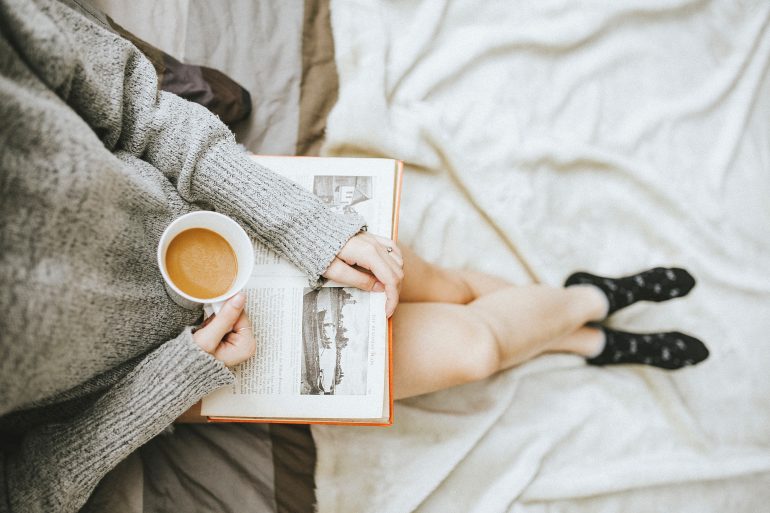 Winter Break 2019 | How to Make the Most of Your Time
Winter break is just around the corner. Maybe you have plans to visit family, bake cookies, or binge Hallmark Christmas movies. If you want to use your winter break wisely, here are some productive ways to spend your break. By doing one or more of these activities, you'll return to class feeling refreshed and ready to tackle another semester.
10 Productive Ways to Spend Winter Break
1. Brush up your resume
Is your resume up-to-date and formatted nicely? If not, winter break would make an incredible time to give your resume a facelift. If you've never created a resume, Canva has dozens of creative templates you can customize for free.
2. Clean and organize your closet
You know those shirts you keep shoving to the back of your closet? Instead of hoarding clothes you never wear, winter break is an excellent time to clean and organize your closet. Donate your gently used items to a local shelter, or you can make a few bucks on the side by using a service like thredUP to mail in your donations.
3. Practice your craft
What are your skills and talents? Are there relevant class courses you can take during winter break? Ask around. Maybe you can snatch a one-off job or a short internship to hone your craft. Create a portfolio with past projects, so you're ready to interview for jobs.
4. Learn a new language
Have you wanted to learn a new language and just haven't had the time? You can use winter break to get started. By joining a program like Rosetta Stone or downloading a free app like Dulingo, you can use your winter break productively.
Read more: 6 Best Language Apps to Master a Foreign Language
5. Read self-development books
When's the last time you read something for fun? Winter break is an excellent time to tackle your reading list. Start with your bookshelf collecting dust for ideas. If you want recommendations, here are some great, popular titles on self-development.
7 Habits of Highly Effective People by Stephen R. Covey
The Power of Positive Thinking by Dr. Norman Vincent Peale
The Life-changing Magic of Tidying Up by Marie Kondo
The Road Back to You by Ian Morgan Crown & Suzanne Stabile
6. Listen to a relevant podcast
If reading isn't your thing, you can either find an audio version or opt for a podcast. Just browse your preferred streaming platform, and you'll find hundreds of free podcasts. Find a topic you're interested in, and you can learn something on the go!
7. Network in your field
Where is your work niche? See if you can connect with a professor from school. Browse LinkedIn for individuals in your area who work in your intended field. Reach out. Meet for coffee. Ask great questions and take notes. Networking is an incredible way to get yourself out there and scope the opportunities in your industry.
8. Volunteer locally
Volunteer Match is a free and easy-to-use resource that generates local volunteer opportunities. Just enter your location to get started! You can even filter volunteer opportunities by causes you care about.
9. Volunteer abroad
If you have more time to plan and save money, you can spend your winter break overseas with a volunteer program. If you want to travel, expand your worldview, and build resume experience, consider joining a humanitarian or conservation project abroad.
10. Rest
Are you prone to getting sick during winter break? Without adequate sleep and downtime, your body will force you to rest. So be proactive. Take care of yourself. Binge that Netflix show. Get to bed at a decent time. Yes, resting can be a productive activity–if done in moderation.
How do you plan on spending winter break? What tasks do you want to accomplish during your free time this season?