How to Connect with the Local Culture During Solo Travel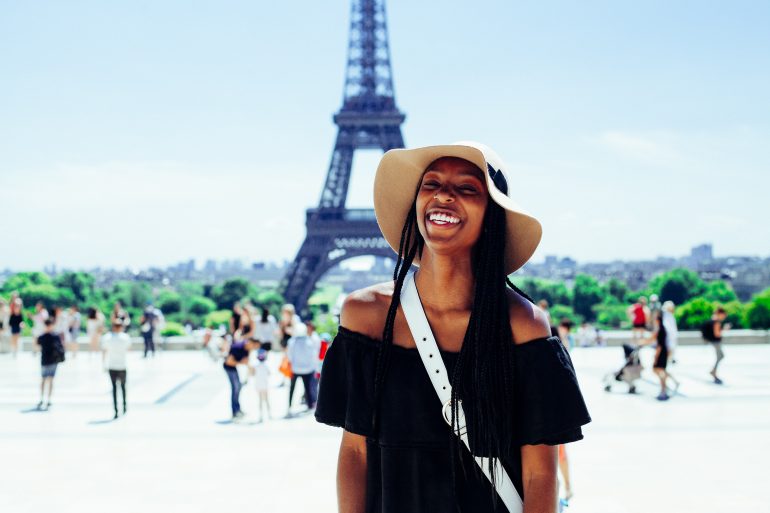 How to Connect with the Local Culture During Solo Travel
Solo travel comes with numerous benefits. You get to explore on your own, spending as much time wherever you please. If you want to embrace the native culture and live like the locals, here are 12 ways you can get the most of your destination during solo travel.
12 ways to experience local culture during solo travel
1. Bunk with a host family
If you want to dive into the local culture, one of the best ways is to stay with a host family. You'll get a glimpse of the local family dynamics, and they will probably give you the best pointers for exploring the area. You can connect with a host family through online resources like Couchsurfing or Airbnb.
2. Connect with a local tour guide
Avoid the tourist traps. You can look online to book a tour with a local–just make sure you read the reviews first! You can even do some research to find a tour that gives back and supports the local community.
3. Study the language–and use it
By trying your hand at a conversation in the local language, you may encounter a new friend or two. Most locals appreciate an effort to speak the local language. Don't be afraid to mess up, because you probably will. Here are a few language apps that can help you study before and while abroad.
4. Take public transportation
By taking public transportation, you'll get a better idea of how the locals live and save money along the way. Google Maps makes it even easier to navigate bus routes. Just make sure you download the map of your area before departure if you're concerned about connectivity.
5. Eat like a local
Save McDonald's for when you're home. Solo travel is the time to taste new foods, especially all the local favorites. If you're daring enough to eat from street vendors, here are a few tricks to tell if the street food you find is safe for consumption.
6. Dress like a local
Locals might write you off if you look like a tourist. Research your destination beforehand and see how the locals dress. Stop in a local shop and buy a few items to wear. Looking the part might open up more opportunities for conversations.
7. Hang out at central hubs
Does your destination have a central park? A bustling bazaar? Follow where the people lead and stick around for a while. Find a place to sit and people watch. Talk with your seat partner. Observe, interact, and learn.
8. Browse the local market
Smell the fresh catch of the day. Inhale the local spices. By browsing the local market, you'll see prime finds the city has to offer. Take a stab at haggling, if you're country embraces that lifestyle. Here are some tips on haggling ethically and respectfully.
9. Go beyond the city
If you're staying in a major city, make it a point to venture beyond the city walls. Discover the outskirts. Escape the tourist attractions. Walk the streets with a spirit of spontaneity. Who knows what you'll find?
10. Attend a local sporting event
Is your host country filled with die-hard football (soccer) fans? Make it a point to attend a game. The camaraderie and patriotic loyalism will provide a cultural immersion unlike any other.
11. Visit a national festival
Schedule your trip over a national holiday. Although travel might cost more during these times, there's nothing quite like encountering the brightest and best a nation has to offer during a nationwide festival.
12. Leave time to wander
During solo travel, the only person you need to entertain is yourself. Make sure to leave some blank spaces in your itinerary to peruse the area. Who knows what little gems you'll find when you pause to embrace your curiosity.
Are you a woman interested in solo travel? Here are some tips on how you can travel alone safely.