How to Tip People From Different Countries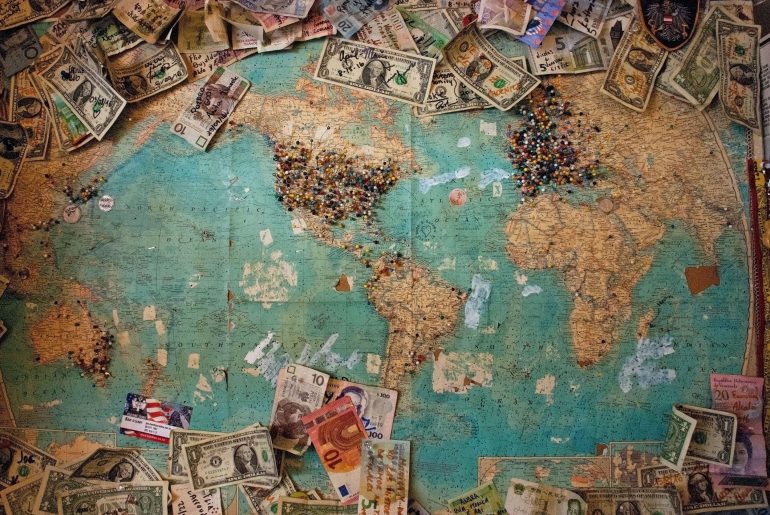 How to Tip People From Different Countries
International travel is an exciting adventure, but it comes with a lot of planning. With planning a volunteer trip, it's easy to overlook details. It's easy remembering to pay for airfare, but what about minor costs–like tipping?
When tipping comes to mind, there's a lot of questions to consider:
Is tipping expected in your host country?
What's an acceptable amount to tip?
When is tipping appropriate?
Good thing you don't have to stress over these details; we did the groundwork for you! Here's our advice on tipping internationally, based on different locations and scenarios:
Dining Out
During your volunteer trip, your group may check out the local cuisine at a nearby restaurant. If so, the subject of tipping will probably murmur through your group. As a general rule, most countries accept a 10% gratuity if one isn't automatically added to your bill. However, there are some exceptions:
In Qatar and U.A.E, tipping 15% is expected.
Tipping in Japan and China can be considered rude unless you're in Hong Kong where servers expect the regular 10% tip.
In South Africa, tipping 15% is standard.
European countries appreciate a 10-15% tip paid in cash.
There aren't tipping expectations at restaurants in New Zealand.
Hotel Stays
Volunteer groups don't always stay at host homes; hotels are options, too. Countries acknowledge tipping differently at hotels, especially with different staff roles. Here are some considerations for tipping with international hotel stays:
Hotel assistants in the Middle East anticipate generous tips, such as $2 per bag tipped to the porters.
Hotel staff in Hong Kong commonly receive HK$10 for their service.
Porters in African countries usually receive $1 per bag and don't forget to tip the bathroom attendants.
Tipping $1 per bag in South American hotels in common, but generous tipping in rural haciendas is customary.
European housekeepers usually receive $1 per day during your stay, and the porters expect $1-2 per bag.
Porters in Australia and New Zealand typically receive a $1-2 tip per bag, and if you want a favor from the concierge, expect to pay $10-20 as a "thank you."
Guides and Cab Drivers
If your volunteer team decides to take guided tours or use public transportation, you should factor in tipping for your trip budget. As with other forms of tipping, cab and tour guide tipping varies from country to country. Here are a few pointers:
Drivers in the Middle East commonly receive a 15% tip, while tour guides get $20 a day per person on average.
Cab drivers in Asia expect to "keep the change."
In African countries, drivers usually get a 10% tip, while tour guides receive $10-15 per day per person.
Guides in South America are usually tipped generously; tipping cab drivers is unnecessary.
Expect to tip about $15 per person per day for tour guides in European countries, but excellent guides can receive up to $40! Drivers typically receive a rounded fare for their tip.
In Australia and New Zealand, tip your driver 10% and pay your guide $5-10 per day per person for gratuity.
Now you know how much should you tip while traveling abroad. For more specifics, check out this blog that breaks down tipping by country. We hope our international "tipping tips" help you budget for your next volunteer trip.
Got any additional advice on tipping abroad? We'd love to hear from you on Facebook and Twitter!