7 Ways to Protect Your Money While Traveling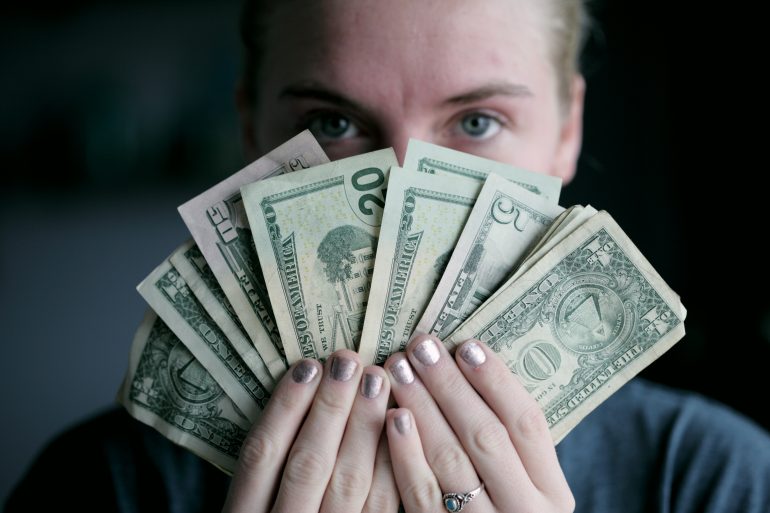 7 Ways to Protect Your Money While Traveling
Travelers rarely give overseas money handling the consideration it deserves. If you did, you'd feel more secure with managing your financials and avoiding unnecessary charges. By considering a few things, you can save a few bucks and protect your money while traveling internationally.
1. Inform Your Bank
Before embarking on any international trip, its best to inform your bank where you're going and the dates you'll be gone. This will prevent your card from getting frozen due to suspicious transactions and provide another set of eyes for leery purchases.
Some banks require you to enable international purchasing on your credit or debit card through additional activation steps. Make sure you have the feature enabled before you leave!
2. Create Separate Accounts
If you keep your money in separate accounts, it's less likely you'll lose your entire savings through fraudulent purchases. You can designate an account for traveling purchases and stash a majority of your funds in a separate savings account. Digitally transferring funds is easy, and this will keep most of your money safe if someone were to hack your traveling account.
3. Know Exchange Rates
If you think you can avoid exchange rates by paying with cash, that's not entirely true. Many places that say they accept your domestic currently will likely include exorbitant exchange fees in their costs, which means you'll be paying much more than the locals.
If you want to make a monetary exchange while overseas, you need to know where to find the best service. Currency exchange booths commonly found in touristy areas–airports, bus stops, hotels–inflate exchange rates to make a profit, so do your best to avoid these. To minimize transaction fees, you can exchange at a large bank before you leave or use an overseas ATM. You can avoid transaction fees entirely if you're lucky enough to find a local resident or fellow traveler willing to exchange their bucks for yours.
Exchange rates frequently fluctuate, so it's best to keep a close watch on them. You can use an app like XE Currency, which is free to download and tracks live exchange rates. This way you can swap your cash for the best deal.
4. Cash Out ATMs
Since hauling around a wad of hundreds can attract unwanted attention, ATMs can save you in a pinch. Since ATMs quickly rack up fees, you'll want to use them sparingly. (Or find a credit card that limits or reimburses these fees.) You should also only use ATMs located in public places, like hotels and restaurants. These are easily seen by the public, where you're less susceptible to robbery or using a machine that's been tampered with. To take extra precautions, you can use Visa's ATM Locator to find a list of legit ATMs in your area.
5. Swipe Some Plastic
Using a credit card instead of a debit card while overseas comes with several perks. For one, if someone steals your credit card, you won't lose any money from your personal banking accounts. Additionally, signing up for a travel rewards credit card could really benefit you, especially if you travel a lot. Purchases can gain you points to put toward hotel stays or airfare, depending on the card's benefits. If you need suggestions, here's a list of some of the best travel rewards credit cards.
Some caveats to note: if you primarily use a credit card during your travels, you'll need to keep track of your spending so you don't go overboard with purchases. Remember to stay within your daily budget. The last thing you'll want is a whooping credit card bill waiting for you when you return home! Also, know that some countries inflate costs when bought with a credit card.
6. Forge a Dummy Wallet
Depending on where you travel, it might be smart to assemble a faux wallet–just to be safe. You can stuff an old wallet with a few bucks, some expired credit cards, coupon clippings, or an old license. Include whatever you have to make it look authentic. Hopefully you won't need to use it, but at least you'd have something realistic to hand over to a thief. This way, you'll keep yourself and your actual valuables safe.
7. Purchase Travel Insurance
Although travel insurance won't cover lost or stolen cash, it will reimburse other valuables. Most policies will cover illicit charges to your card or replacement fees to recover passports and visas. If you're in a crunch, some providers can also arrange for an emergency cash transfer from your personal funds. By carefully familiarizing yourself with the description of coverage, you'll know what's covered and what's not.
While traveling overseas, it's important to protect your money. There's many ways to keep your wallet safe; these are just a few.
What's been your experience with handling money overseas? Let us know in the comments or on Facebook and Twitter.