How to Save $700 a Month for Winter Break Travel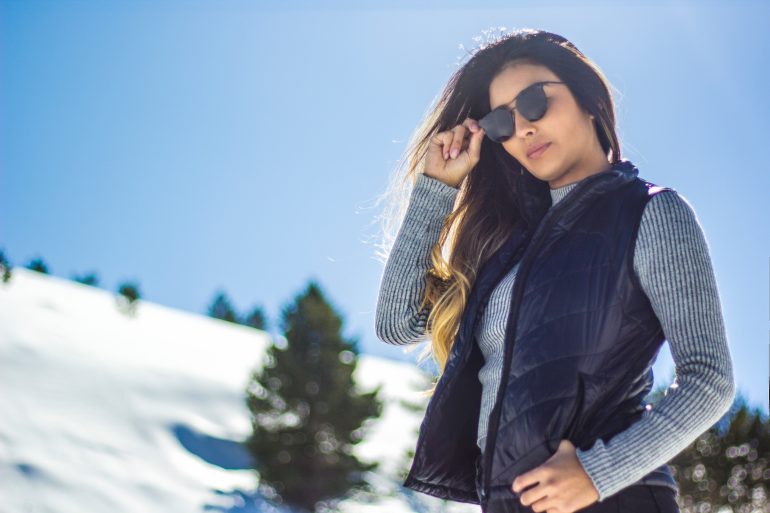 How to Save $700 a Month for Winter Break Travel
Do you want to travel over winter break but don't have the funds for a trip? Think again. It's not too late to start saving. Now is a perfect time! If you incorporate these money-saving tips, you could be saving hundreds of dollars for a travel fund. Learn how to save money for winter break travel.
10 Easy Ways to Save Money for Winter Break Travel
1. Find Coupons in Check-out Lines
How much time do you waste standing in check-out lines? Instead of maxing another level in Candy Crush, use this time to search for a coupon or discount. You might be surprised to find a 15% off or a BOGO for the store you're in from a simple Google search.
Potential Savings Vary
2. Brew Your Coffee
If coffee is your love language, this might be a tough one to ask. If you stop in Starbucks every day before work, the $5 at the counter might not seem like much, but times that by 20 work days, and you're spending $100 on coffee drinks every month! Opt to brew your coffee instead.
Potential Savings = $100 per month
3. Order Water at Restaurants
If you eat out regularly, you can save dozens of dollars just by ordering water instead of a soda or other drink. Even if you go out to eat four times a week, soda prices can really add up. An average soda can cost $3 a pop–literally. If you order a glass of water instead, that could save you $48 a month.
Potential Savings = $48 per month 
4. Stop Streaming Services
Are you willing to listen to ads? If you pay for your own subscriptions rather than mooching off your parents, canceling your streaming services could save you a chunk of pocket change for winter break travel, and you can always renew them later.
Here's what you could save each month if you cut out these popular video and music streaming services:
Netflix – $12.99 per month (Standard Plan, allowing up to two screens)
Hulu – $11.99
Spotify – $10.99 per month
Pandora – $9.99 per month (Premium Plan)
YouTube Red – $11.99 per month
Note: Subscription costs are calculated as of September 3, 2019. Costs are subject to change.
Potential Savings: $9.99 to $57.95 per month
5. Make Weekly Meal Plans
Especially if you're a single pringle, it's challenging to meal-plan for one, but it can be done. Planning your weekly meals will reduce the number of spoiled groceries you throw out every week–and the money you're wasting. Studies show that the average American wastes a pound of food a day, which equates to nearly $100 of wasted food every month. Plan your meals and save money; it's that simple.
Potential Savings = $100 per month
6. BYOL – Bring Your Own Lunch
You're never too old for PB& J, especially if you want to save money for winter break travel. If you drive to get food on lunch break, think of how much time, money (and gas!) you'll save by packing a meal. Even if you spend $10 a day for lunch, you could save $200 every month by bringing your lunch.
Potential Savings = $200 per month
7. Find Cheaper Car Insurance
When's the last time you reviewed your car insurance policy? Call the company and see if there's anything you can do to receive a reduced rate. If not, shop around. Call a few companies to compare their rates. Theoretically speaking, the average single American pays $713 a month on car insurance. Who knows? If you switch, "you could be saving 15% or more on car insurance" every month.
Potential savings = $100 per month
8. Compare Prices Online
If you're at the store ready to buy, don't pull the trigger right away. Take out your phone, scan the barcode, and see what other places are charging for the same item. You might have to wait for shipping, but you could save $5, $10, $25 or more on each item. Patience can literally pay off.
Potential Savings Vary
9. Switch Grocery Stores
Where do you shop for groceries? Do you pay attention to how much you pay? You could easily save dozens of dollars every month by switching to a discount chain like Aldi. Even if switching stores only saves you $25 a week, that's $100 a month of extra savings!
Potential Savings = $100 per month
10. Shop Generic Brands
Name brands only really matter when it comes to toilet paper and garbage bags. If you give generic brands a try on common items like cleaning products, cereal, and vitamins, you could be saving a few bucks on every item you buy.
Potential Savings Vary
What other ways have you discovered to easily save money and afford to travel more? Share in the comments below!